DyzeXtruder Pro 1.75mm
AUD349.95 Inc GST
DyzeXtruder Pro is lightweight and all-metal 3d printer extruder and also has one of the smallest form factors on the market: it is not larger than the NEMA 17 it uses, making it very space efficient on a multiple extruders configuration. Besides, the extruder is stronger than ever. With the improved teeth and new bearings types, the DyzeXtruder Pro is able to push as much as 10 kg (22 pounds) of force. This is more than necessary for all 3D printing applications. Finally, the new backblock has cooling fins for increased heat spreading in room environments.
Available on back-order
Description
DyzeXtruder Pro 1.75mm
https://dyzedesign.com/wp-content/uploads/2018/12/dyzextruder-pro-toolless.mp4
Toolless HotEnd Removal
Take your hotend off your extruder in just a few seconds with the thumb screw. This will loosen the groove mount and free your hotend.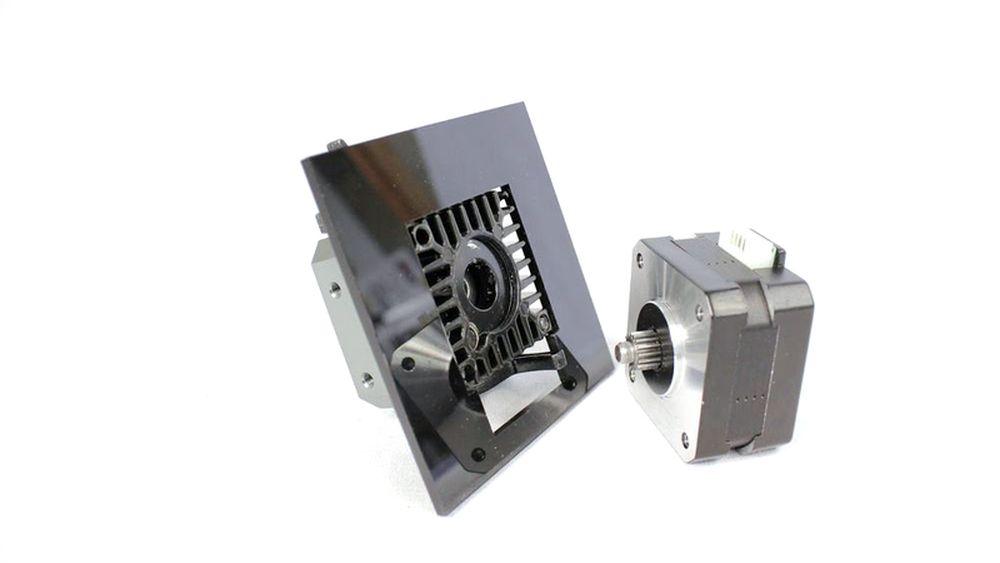 Multiple Mounting Possibilities
The side mounting threads make it very easy to assemble; two M3 screws are included to fit the DyzeXtruder Pro on a printer, bracketless. You can also mount the extruder on a panel.
Brand
Dyzend
DYZE DESIGN is the next revelation in the world of 3D printing parts
DYZE DESIGN is a passionate team working to develop the best parts, components, and accessories for your 3D printer. We focus on the development of innovation in the world of 3D printing. Our strength is designing parts that undergo rigorous testing in order to provide our clients quality products. DYZE DESIGN was born because of a lack of innovation and optimization of the new market for 3D printers.